Recruitment campaigns for extra police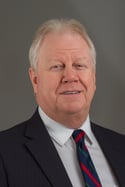 officers – and other public sector workers - will have minimal impact on the service that is delivered to the public unless there is an increased focus on staff management and relations by HR decision makers, argues Crown Workforce Management's Managing Director, Mike Hawkesford.
"Strength in numbers"
is a saying that is driven by the notion that the more individuals there are, the easier a task should be.
Equally though, it can lead to rising levels of unproductivity if a workforce isn't managed strategically with a clear end goal in mind.
More recently, the balance of ensuring the right number of skilled employees are in any one place at the right time has become an increasingly difficult balance for resource planners to strike – regardless of the sector.
When Crown Workforce Management was formed in the 1980s it would be commonplace for workforces to be in one place, all day, every day, where rosters would follow a set pattern.
Now, however, the rise of technology means that field-based roles are now the norm, and this has re-written the rule book for resource planners when it comes to trying to schedule resources proportionately to deliver an efficient service to the public.
Police forces, it could be argued, are the exception to this as there has been, and always will be a requirement for officers to be out 'on the beat' and physically based at a station ready to respond to emergencies. This does not, however, mean they are immune to inefficiencies.
At Crown Workforce Management we have worked for the emergency services for three decades, and currently work with 14 UK police forces to provide workforce management software – ranging from booking on and booking off systems, through to helping senior personnel use data about each staff member to plan future rosters.
While it is reassuring to the public that more police officers are being recruited, there is of course, a need to ensure that personnel with the right skills are available at any one time to respond to incidents.
Strategic workforce management
Our Crown Duty Management System enables police forces to allocate officers to roles where they will be most effective based on their capability, skills and availability.
A great example is that if one force needed 50 of its officers that are public order trained to support with a major incident in another county, our system would identify 50 suitable and available candidates immediately, removing the bureaucracy of needing to email around appealing for volunteers.
The reality is that emergency services workforces are likely to continue to feel like they are short of workers because there are always more tasks to do, and they have a finite budget, which is why it is important now more than ever to focus on utilising their staff in the most efficient manner.
This includes, first and foremost, understanding what each department is there to achieve, and then using these priorities to inform staff scheduling, which will ensure that resources are being managed in the best way possible.
Using technology to retain police staff
Another key consideration for police forces and other public sector organisations to consider is how they go about retaining experienced staff, as this removes the time and cost of having to replace them.
So, how do public sector leaders – especially those at the police – improve their employees' efficiency without alienating them? By giving them technology that will improve their work life and sense of value.
Police officers, understandably, are precious about their time as they regularly tend to work beyond their shift pattern. It isn't just a case of them working their shift, they use overtime and time off in lieu banks, rest day banks, and re-rostered rest day banks. All of these time banks have to be considered by planners trying to utilise resources in the best way, and the Crown software is able to help strike the balance between helping them to navigate this time minefield, alongside helping officers to better manage a commodity that matters a great deal to them – and more importantly, making them feel valued for their efforts.
There is, of course, the risk that a shift in approach to managing employees' time more tightly could spark workforce unrest and potentially become counter-productive by losing valued members of staff, which is why we as a business work closely with unions to mitigate this scenario whenever we introduce our system to a workplace.
This includes promoting to them the benefits of our system, which includes the fact that they will be paid on time and correctly, and will empower them to pick shifts and make informative decisions about how to use time owed to them.
Our desire to work with unions also stems from our own company culture of ensuring it is a great place to work – which has been a key launchpad for our steady growth since 1987 into a multi-million-pound business with more than 200 clients.