Despite rising costs, material shortages and Brexit-related border checks playing a part in hampering supply chains, manufacturers can take steps to soften this blow by taking an innovative approach to managing their workforce, argues Crown Workforce Management's Adrian Thornton-Willis.
Adrian says, "A digital workforce management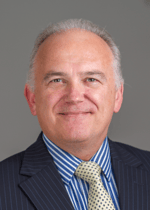 system can be a powerful tool for companies looking to manage supply chain disruptions. By providing real-time visibility, flexible scheduling, efficient communication, and analytics and reporting capabilities, a digital workforce management system can help businesses to quickly adapt to changing circumstances and mitigate the impact of disruptions on their operations".
Responding to supply chain issues
Bringing down costs is becoming an increasingly essential exercise for all businesses mainly due to the rising cost of living.
However, an often-overlooked scenario by business leaders is the cost to their business if they are unable to fulfil a customer order due to supply chain issues.
If a business is unable to carry out its day-to-day work, then having their staff on-site represents a heavier financial burden, which is why it is important for businesses to adopt a nimble approach whereby they manage their workforce according to workload.
This is where a digital workforce management system can be a valuable tool for businesses to help manage supply chain disruptions. Here are some ways it can help:
Real-time visibility and flexible scheduling
With a digital workforce management system,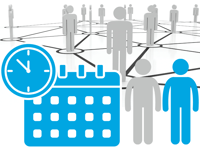 manufacturers can have real-time visibility into their workforce, which can help them better understand how disruptions are affecting their operations. This can help them to adapt quickly and make informed decisions to mitigate the impact of the disruption.
One way of mitigating the impact of any type of operational disruption is through flexible scheduling.
A digital workforce management system can help businesses to adjust their workforce schedules to accommodate changes in production needs caused by supply chain disruptions. For example, if a business is experiencing delays in receiving raw materials, they can adjust their workforce schedule to focus on other tasks while they wait for the materials to arrive.
Equally, if a business needs to absorb the rising costs of materials in order to retain a client, they could consider scheduling longer shifts for fewer staff - where appropriate - to try and reduce costs.
Efficient communication



With a digital workforce management system, businesses can communicate with their workforce more efficiently, ensuring that everyone is on the same page and that any changes or updates are communicated quickly. This can help ensure that everyone is working towards the same goals and that there is no miscommunication or confusion.
Analytics and reporting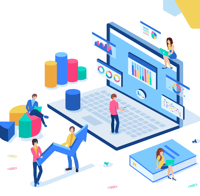 Regardless of supply chain disruptions, a digital workforce management system can provide businesses with analytics and reporting capabilities that can help them identify trends and patterns in their operations that they may not have otherwise known. This can help them make data-driven decisions that can help them better manage supply chain disruptions and improve their overall operations.