Effective workforce management is a critical aspect of facilities management businesses.
With diverse contracts, varying shift patterns and multiple customer sites to consider, managing a large workforce can be complex and time-consuming. However, technology offers a promising solution to streamline processes, enhance efficiency and create a more satisfying work environment for both management and employees.
The sector is also facing a number of challenges at the moment, not least a large number of job vacancies, an aging workforce and increasing levels of absenteeism. So how can service providers work to address these challenges whilst meeting customer commitments?
In this article, Crown Workforce Management explores how digitising workforce management processes can drive meaningful change and help facilities management businesses meet customer commitments effectively.
Streamlining workforce activity
Managing different contracts and shift patterns across numerous customer sites can lead to overspending and inefficiencies in a sector where margins have to be monitored very closely. By utilising workforce management software, such as Crown WFM, managers gain a comprehensive view of all workforce activities in one place. A centralised system can enable FM companies to identify areas of under and over-utilisation, control workforce spending and reduce overtime. This streamlined approach enhances financial efficiency while ensuring optimal resource allocation.
Intelligent staff deployment
Service Level Agreements or SLA's as they are often known are essential to maintain the correct compliment of staff with the right skills are in the right place at the right time, removing the risk of penalties or even a fine. Unexpected 'additional works orders' requiring Facilities Management staff to operate out of hours can be alleviated when a proper SLA is in place. Fluctuations in staffing levels require a solid understanding of skills available, expiry notification data and any training needs.
Smarter workforce management software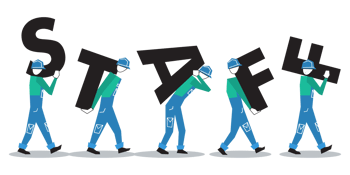 provides invaluable insights to optimise staff deployment. By automatically identifying staff availability, expected attendance and relevant skills, facilities management businesses can roster the right people in the right place at the right time. This proactive approach minimises operational gaps and ensures that customer commitments are met efficiently. Additionally, it allows managers to align employee skills with specific tasks, improving overall productivity and service quality.
Absence management made simple
Managing employee absences can be a challenging task. Crown's workforce management tools simplify absence management by providing a detailed view of absenteeism, analysing trends and emergent issues and automating workflows. Managers can easily track and monitor absences, streamline return-to-work processes and handle disciplinary actions when necessary. This automated approach reduces administrative burdens, ensures compliance with company policies and promotes consistent and fair treatment of employees.
Enhancing employee satisfaction
Efficient workforce management positively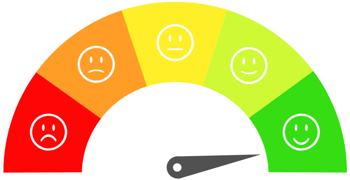 impacts employee satisfaction and engagement. By automating administrative tasks and eliminating manual processes, employees have more time to focus on their core responsibilities. With streamlined scheduling, they can enjoy better work-life balance and more predictable shift patterns. Additionally, the use of technology improves communication and transparency, enabling employees to access their schedules, request time off and receive important updates conveniently. These factors contribute to a more engaged workforce and improved employee experience, reducing turnover and fostering a positive work culture.