The four-day working week is a solution for the privileged few rather than a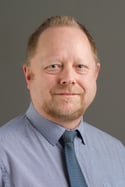 mainstream game-changer, argues Crown Workforce Management's
Neville Henderson, who questions if it's right to focus on such a narrow approach as a panacea for all flexible working requirements.
Much of the talk about the four-day working week is not new, and only a couple of years ago we were told trials of a four-day week in Iceland were an 'overwhelming success'.
Now we are told by The 4 Day Week Campaign that it is now 'surely the time…to begin rolling it out across the country', but I don't believe that is true and it is too blunt to suggest it is a one-size fits all approach for all.

The concept is not something I am against, but what is in the headlines often does not mirror reality.
Fundamentally even, for many organisations it is not the true concept of the four-day week, it is staff compressing their existing shift patterns and changing hours. They are not dropping to 80% of their work, they are simply stretching their shifts. This is compressed hours or a shift change.
It is not just a case of having the Friday off and closing down the business. Some businesses in the trial alternated days off between staff. Those who are considering closing their business on a Friday need to understand it will not work for all.
If you work as a building contractor or other profession with time critical decisions to be made, does that mean you can't get things signed off on a Friday as the senior management are all off?
And for those who do close on a Friday, I would be very interested to see if they are doing any work outside of their hours.
Sainsbury's is offering all employees at its head offices and store managers and warehouse staff a similar 'four-day week', but that is only mainly at management level.
It creates an almost "middle-class" solution for the privileged few.
What about those on the shop floor? There could be a danger of widening the privilege gap between the management and the lower paid frontline staff, as things such as a four-day week are not applicable where there is a demand for people presence.
It will also not work where attendance in person is in demand, such as the police, fire, doctors and nurses.
Workforce planners need to understand their organisation's need for a physical human presence – especially from a skills and timing perspective – before committing to any flexible working methodology. Once this has been identified, it becomes easier for an organisation to strike the right balance between offering greater flexibility to staff without harming organisational efficiencies.
As ways of working become more varied, it has never been more important for businesses to understand their employees and any issues they have, as well as how they are contributing to the good of the business.
Although much of this may be through output rather than hours contribution, the latter is an essential part of the jigsaw in understanding what is happening within workplaces. A good workforce management system is a useful tool in helping organisations to achieve this – such as identifying staffing trends that can be addressed early on to protect both business efficiencies and staff welfare.