A Tamworth workforce has raised thousands of pounds for a charity that urgently transports blood products to hospitals for free to save the NHS money.
Around 75 staff from Crown Workforce management, which is based on Tamworth Business Park, have raised £3,660 for Shropshire Staffordshire and Cheshire Blood Bikes (SSCBB).
The volunteer group, which was formed in 2014, helps to transport blood and other small medical items when they are urgently needed by hospitals across the three regions at any time of the day.
Around £3,000 of the funds were raised thanks to a longstanding business tradition that sees Crown sending birthday flowers to the spouse of each staff member – however many employees asked the business to donate the cost to charity instead.
Other donations were also made from cake sales and Grand National sweepstakes.
SSCBB was chosen as the recipient as one of its staff members, David Eatough, volunteers around 20 hours a month for the charity.
They currently serve a total of 14 hospitals, two hospices, two human milk banks and three NHS blood banks.
David who is a former Police patrol motorcyclist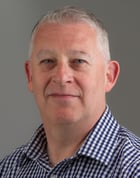 and is now Head of Projects and Professional Services at Crown Workforce Management, said: "The donation was unexpected and almost surreal – this money will make a big difference to helping SSCBB to service and maintain its motorbikes, which are crucial for the charity to carry on providing the service that they do.
"I'd like to thank all of my colleagues for their part in raising this money – this is what being a Crown staff member is all about!"
Mike Hawkesford, managing director at Crown Workforce Management, added: "We know how passionate David is about SSCBB, and as such, we wanted to do our bit as a business to help them with the increasing demand that they are seeing."
---

For more information about supporting SSCBB visit www.ssbbgroup.org.uk